Earning the "Social License to Explore"
03/12/2007

TVIRD working with Jose Dalman citizens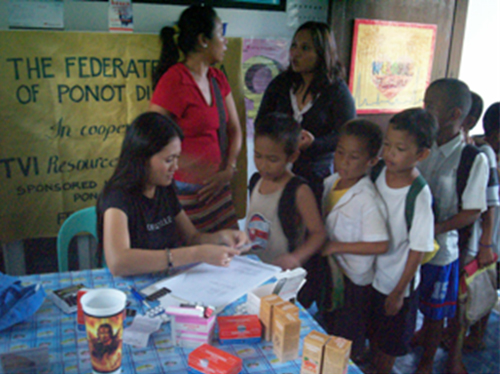 Though the early processes of Exploration are preliminary, with no promise whatsoever of a future mine, companies still require community approval to conduct ongoing exploration under modern mining practices and the Philippine Mining Act of 1995 – a kind of "Social License to Explore".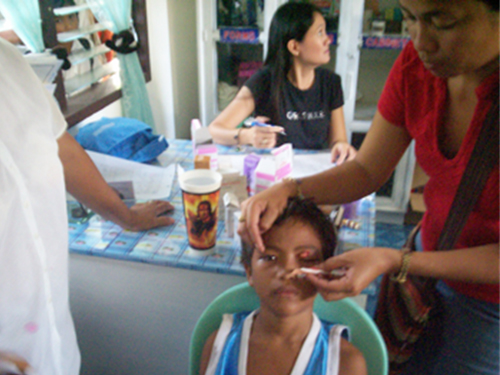 TVI Resource Development Philippines, Inc. (TVIRD) has been seeking such approval from the citizens of Jose Dalman, a small municipality in Zamboanga del Norte, one of the poorest provinces in the archipelago – where its citizens have many concerns about the impact of mining.
Through a range of social programs that it has initiated in the area since entering the community, the Company appears already to be winning hearts and minds among its residents.
Among the Company's recent "converts" are officers and members of the Federated Parents Teachers and Community Association (FPTCA) of Ponot District in this town who were profusely thankful of the Company for its donation of medicines during the group's medical outreach program.
FPTCA Vice President Lyan Rose Inoferio, who spoke on behalf of some 300 residents who benefited from the program, said TVIRD has remained true to its slogan "This Mine is Yours" because the Company has consistently shown that it cares for people in communities where it operates.
Despite being uncertain yet on its prospects in Tamarok, TVIRD, through its Community Relations and Development Office (CReDO) has been initiating community programs aimed at improving the lot of people in the area. For example, a number of Subanon Indigenous People are now employed by CReDO and are assisting in its social projects.
Like Canatuan, also in this province, where TVIRD has a gold-copper mine, Tamarok is composed mostly of Subanon people. The village derives income only from community taxes and agricultural produce that are barely enough to feed their families.
TVIRD is still in the initial phases of exploration work in one of the barangays in Jose Dalman: Tamarok. In a recent announcement by the Company's Canadian affiliate, TVI Pacific Inc, reconnaissance surveys involving semi-detailed geological mapping and sampling over portions of TVIRD's tenement applications in Tamarok and nearby Tapisa indicate that both properties have the potential to host copper-gold porphyry deposits. TVI Pacific CEO Cliff James cautioned, however, that while the Company is encouraged with these developments, the existing results from the exploration program are preliminary – surface results only – and that follow up drilling is necessary to enable the Company to assess the continuity of the mineralization.
TVIRD's presence in the area has perked up small businesses like "sari-sari" (variety) stores and "habal-habal" (motorcycles for ferrying passengers).
Last year, TVIRD sponsored a two-day celebration of "Araw ng Tamarok" (Tamarok Day), the first for this barangay since its creation in 1984. For 22 years, barangay officials held back their desire for such a celebration primarily due to unavailability of funds.
For Tamarok Barangay Chairman Lorido Temonio and Timuay Maximo Tigon the presence of TVIRD in their area would definitely help in the development of their barangay as well as the municipality itself and in its economic growth. The community has expressed support for a full-blown mining operation in Tamarok, having witnessed first hand the responsible mining practices of TVIRD during a tour of its Canatuan Project.
Back at the FPTCA medical mission at the Ponot Central Elementary School, Inoferio was all praise for TVIRD for its participation in her organization's project. As Ponot residents, mostly students, lined up for free medical check up and medicines, Inoferio couldn't help but express her hopes that TVIRD will continue to share the benefits of mining exploration and development with the citizens of Jose Dalman. She also said she looks forward to seeing a mining operation that will care not only for profits, but also for the betterment of the quality of life of the people and for the protection of the environment.
"Is this not just buying support?" some opponents of mining ask. "Not at all," says TVIRD President Attorney Eugene Mateo. "It's a combination of responsibility and compassion. We are entering the municipality with the hope of continuing exploration, which will have an impact on the people and the economy. So it's our responsibility to bring benefits to the people as well, with some early programs. After all, we have no assurance at this stage that we will find enough minerals to justify a continuing presence bringing the benefits of full scale mining later on."